We are Advertising Works
A full service advertising agency
---
Creative, professional, reliable, brilliant branding, creative campaigns and dazzling designs; we've been making businesses look good since 1994.
About us
+
Contact us
+
01.
Advertising
---
Delivering great creative concepts that really resonate with your intended target audience has never been more important than it is today. From traditional printed publications, outdoor media, radio and TV, right through to the plethora of available digital media,
Advertising Works excel at getting your message across. It's all about increasing sales opportunities and with well over 20 years' experience, we know exactly how to make that happen.
02.
Digital
---
The digital revolution has changed the way people communicate, but it's also changed the way people take in advertising and marketing messages. Whether it be a full website design,
or a targeted email and online ad campaign, our innovative digital team will make your business stand out. We know how to reach the customers you're looking for and motivate them to take action.
03.
Design
---
Whether you need a simple doodle, a website revamp or a full brand strategy, our accomplished designers are very adept at creating functional, yet intriguing, design work that perfectly reflects the qualities of your product or service. With over two decades in the advertising industry and with experience across many market sectors,
we know a thing or two about making businesses look good, both online and in print.
We work to one simple mantra - great design speaks for itself.
04.
Print
---
With such a focus on digital marketing and advertising, many traditional print opportunities are becoming increasingly overlooked.
However, we believe the power of print work should not be underestimated. Lost in the digital world, there's still something to be said for the quality feel and
tactile experience of a well produced piece of literature. and, people still like to experience that. We can produce all types of printed material, including brochures, leaflet drops, point of sale, posters, stationery, NCR forms, direct mail; we can take care of all your print requirements.
05.
Signage
---
We offer an excellent, professional signage service that really makes your business stand out from the crowd. With strong design, high quality production and a top notch fitting service, our team produce signage for all types of indoor and outdoor use. We can cater
for indoor, outdoor, exhibitions, events, conferences, store fronts, vehicle graphics, receptions, site signage, pull-up banners or pack-away displays. Wherever you need to increase brand visibility, we'll take care of it.
06.
About Us
---
We're reliable. We've been providing advertising and design services from the same office since 1994 and we're extremely proud of the fact that we still work with many clients whom have been with us since we started out. It's our passion and expertise for what we do, plus the enjoyment we get from doing it,
that keeps our clients and our people happy. Many of our team members have been with us over 10 years, providing a stable base and continuity for our customers. Add into the mix the youth and energy of our digital team and we strike a very capable balance of skills and experience.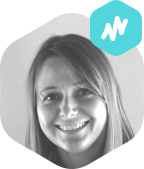 Lee Hepworth
Agency
Manager
Feel free to call
or
our Agency Manager - Lee Hepworth on 07919 596 719

You can also email us at sales@adworks.uk.com
07.
Enquiries
---
Our friendly, approachable team have the experience and resources to deliver what you need when you need it. We'd love to hear from you.
Send us an enquiry using the form and we'll be delighted to contact you.